Idea
To help the RAF Benevolent Fund to architect and design a powerful and engaging digital platform that enables and encourages collaboration and improves internal communications amongst the team. Ultimately helping team members to ensure a high quality of services and support to the RAF Families.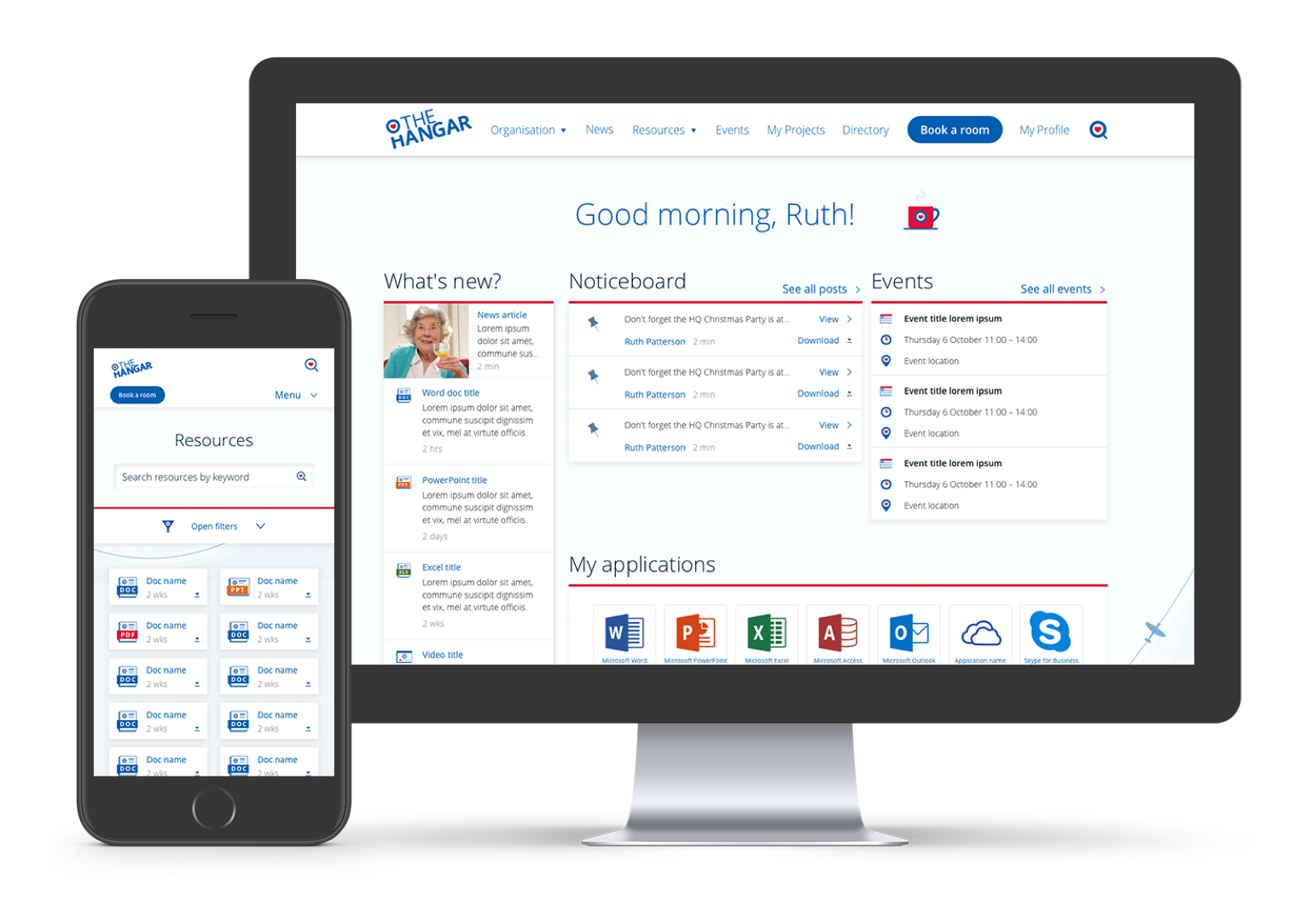 Key features
Build user engagement through a visually pleasing, design-led and on-brand interface.
Optimised information architecture to suit the RAF Benevolent Fund's documentation and functionality needs.
Facilitate internal communications with a central place for users to easily access key resources updates, news and events.
Branded and engaging subsites that enables department to share news, information and tools amongst teams.
To help connect employee around the country, we created enhanced profile features that allows users to find colleagues.
User generated content, commenting, liking and sharing.
Fully responsive and mobile optimised.