As part of their wider Transformation Programme, Bupa were seeking to create a globally accessible collaboration space, through which SharePoint sites (for work streams or projects) could be easily spun up and managed by non-technical staff.
The key aim was to encourage closer collaboration across the Bupa global network while at the same time, ensuring visibility of the collaboration sites and their contents was closely managed and controlled.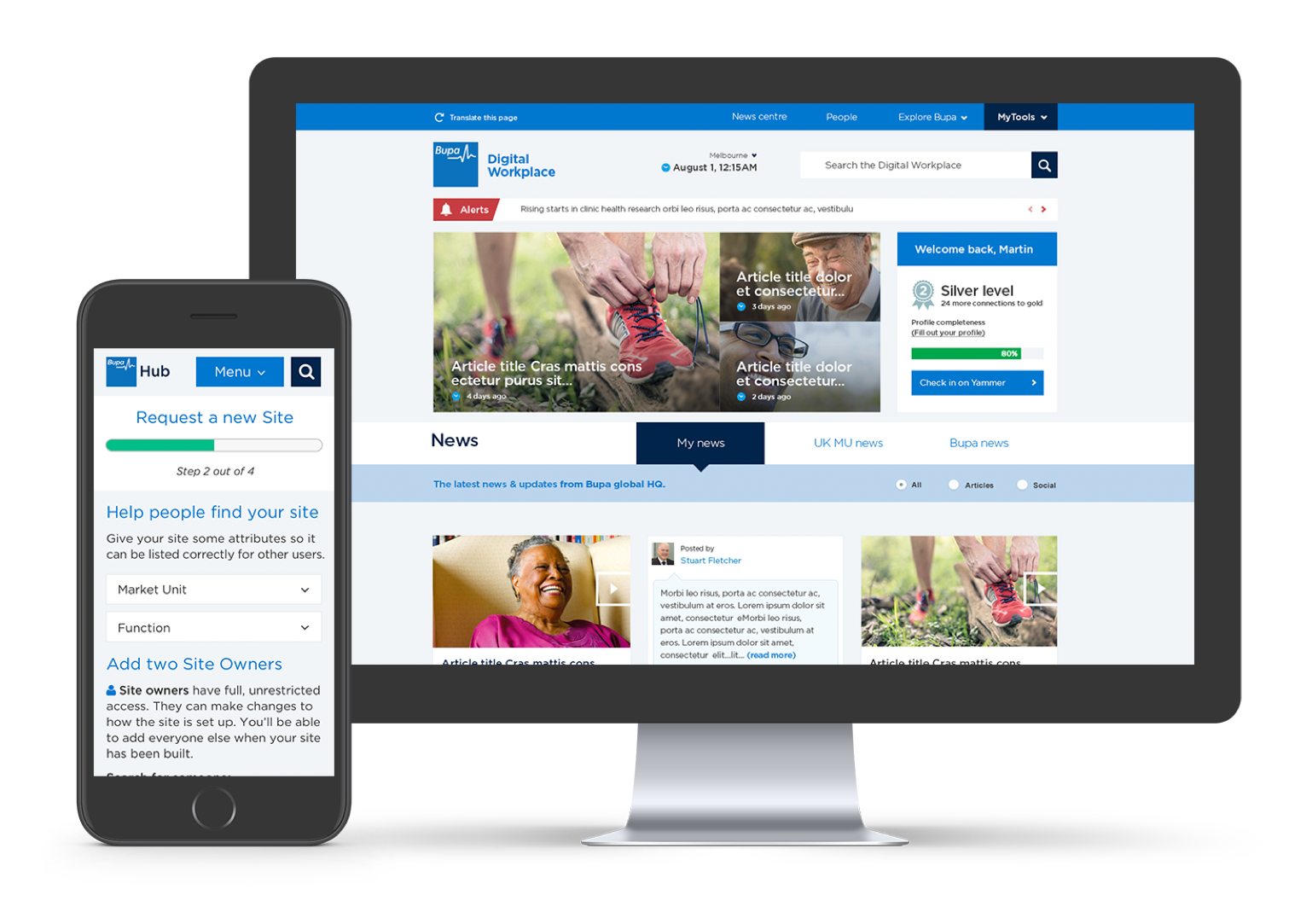 Key project requirements were:
Improve the user interface to help non-technical users create and navigate between team sites.  

Ensure effective document storage, management and permission controls for users and files.

Merge the document management capabilities of SharePoint, with the ability for users to link to a Yammer group for enhanced collaboration capability.

Make it as easy as possible for staff to set up and configure their own collaboration sites
Built on SharePoint, Office 365, with an Azure hosted app for managing site provisioning, the Hub is now available as a central place for staff to create, store and share information.  Over time, as this new capability is rolled out across the organization,  the Hub will  help to drive collaboration across Bupa.